We make every effort to save as much money as we can. We experiment with many strategies to build our wealth, from investing money in various investment vehicles to opening a fixed deposit account with a bank. Some of us, though, find it difficult to make steady progress in it. This post will serve as a guide for them to increase their financial savings.
1. Take the bus or share a car.
Daily commuting is a necessary part of the day, but as gas costs rise, some of us find it difficult to afford to purchase and operate a vehicle. One of the best methods to save money is to take public transportation. They are affordable and favorable to the environment, and you may avoid traffic bottlenecks. However, it might somewhat impair your convenience. By splitting the cost of gas, you can choose to carpool with your friend.
Read More: Dollar Tree Hacks: Organizational Tips from Dollar Tree that Just Make Sense
2. Purchase from wholesalers
Compared to retail establishments, wholesale businesses provide a better price. To acquire a decent deal and save money is always a wise choice. If you're shopping, go to a factory outlet of a certain brand rather than a traditional retailer. It is recommended to purchase in quantity in order to receive a further discount.
3. Purchase life insurance.
The future of you and your family will benefit from your investment in a life insurance policy. In addition to assisting you in tax reduction, life insurance offers security and financial stability in the event of any terrible circumstance. It is strongly advised that you invest in it.
Read More: Travel Hacks: Game-Changing Travel Hacks We Wish We Knew Sooner
4. Make an investment that will last.
It is advantageous to invest in long-term options in order to build up significant wealth. You can accumulate significant wealth in the future by investing in the Public Provident Fund (PPF) and The National Pension scheme, both of which have lock-in periods of 15-20 years. These investing choices are safe and dependable if you want to increase your savings.
5. Purchase and sell used items
You may not always need to purchase brand-new items when you only require them rarely or temporarily. In that circumstance, used furniture, cars, books, and electronics are available for less money. By reselling the unwanted items you have around your home on internet marketplaces, you can make money. It is a great approach to lower your costs and increase your savings. Renting furniture or a car might also help you save money.
Read More: Life Hacks for Watches: Exceptionally Practical Tik Tok Tips for Apple Watch
6. Get a credit card with a cashback.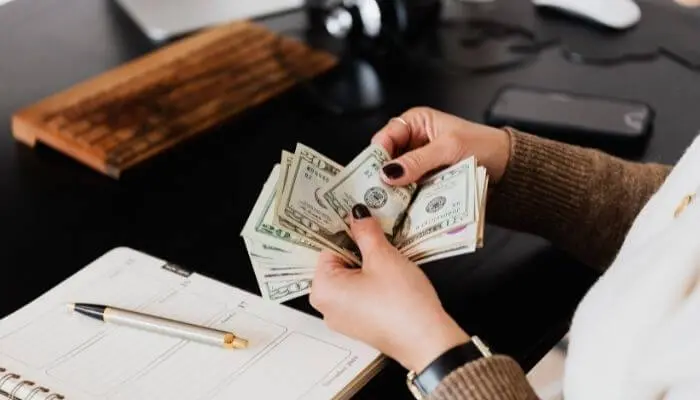 You may receive cash back on purchases made with a credit card up to a specified amount. When making a transaction, such as reserving a flight, a movie ticket, or paying a utility payment, you can easily receive a cashback of 5–10%. However, check the fine print before applying for a credit card. While some banks give credit points that may be used on the card company's online store, other banks offer direct cash back.
7. Saving money results in earning money.
As soon as you have control over your expenditures, your income will matter. Therefore, it is important to limit your spending on unnecessary items. Stay away from impulsive purchases and leisure activities.
We all know that saving is, arguably, the most significant factor in creating a secure future, and it should be carried out methodically. These easy suggestions can enable you to save money without causing yourself undue stress.